Migration agent in Australia
Australia is a world by itself. But, what a lot of people probably don't know is that most of the qualifications and certifications obtained in , are not always the same in Australia. It is often necessary to go through integration and long bureaucratic procedures plus pass the IELTS test and enrol on the register. Understanding how to settle in the Australian work world is really tough and the risk of making mistakes is high. That's why Just Australia work with a migration agent office in Australia, helping people to move to Australia permanently.
Those of you who want to live temporarily in Australia, as well as those of you who want to request a student visa to improve your English level or get a professional qualification, certainly don't need a lawyer to figure out how to maintain yourself. The situation becomes more complicated when you want to move to Australia.
All the information can be found on the Department of Immigration website www.border.gov.au. Help from a migration agent that knows how to interpret and apply the law can make a difference.
When to consult a migration agent
Partner visa: married or engaged to an Australian man/woman
Skilled visa: proven work experience, profession that appears in the SOL list or a wanted profession in a rural area, diploma or degree, upper intermediate english level (from IELTS 6 to above)
Sponsor visa: an employer wants to sponsor you
Refusal: a denied visa or a complaint
Student visa assessment level country 2 or 3: if you're from a country where the conditions of entry into Australia as a student are more strict
Private consultancy: for receiving more information about immigration law, requirements and an analysis of your own situation.
Rebecca Santaera: she worked as a migration agent both in Australia and .
She lived in for two years where she used to work as a consultant for all the people in departures. The Italian experience was really important for her career, because it allowed her to understand the economic, social and cultural point of views.
Rebecca specialises in sponsored visas, skilled migration, student visas, and family migration. Rebecca speaks english and Italian. Rebecca Santaera is a migration agent in Melbourne. Registration: MARN 1173748.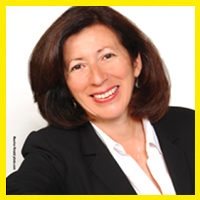 Alberta Miculan: she has more than 25 years of experience in this field. For many years she used to work for the Department of Immigration in Los Angeles.
This experience let her work with the Department and understand in a closer way
the legislation and how to interpret it in the right way. She specialises in entertainment (visas for artists), sponsor visas, partner visas, skilled independent and state nominated visas. Alberta speaks english, Italian and Spanish.
Registration: MARN 1277789.
Often you think of being accepted for many visas, but actually without a good English level you cannot do much. English must be the first step for those who are dreaming about Australia.
*Just Australia is an educational agency and it cannot give immigration advice. It takes care of the education world, that means english courses, diplomas and student visas, plus all services for starting your own Australian adventure (bank account, insurance, tax file number, accommodation, work and much more).
Contact us